Ag Spray and Fertilizer-Injection Equipment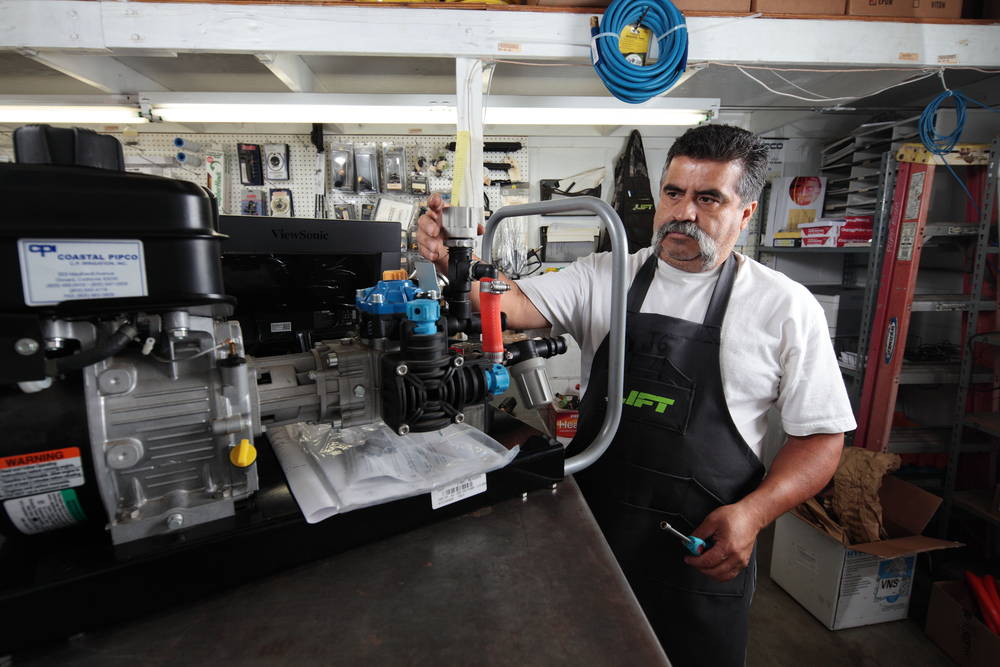 Design Services
Coastal Pipco designs and builds sprayers to meet our customer's specific needs as well as equipment for specialized markets.

On-Site Consultation & Troubleshooting
Our staff is qualified to evaluate and troubleshoot spray, pump, and fertilizer systems.
Our repair and troubleshooting service for equipment originally purchased through us, and under manufacturer's warranty is offered at no charge. In addition, we offer repair and troubleshooting services for equipment purchased elsewhere or out of warranty at a nominal service charge.
Contact Information
Michael Holguin has been with Coastal Pipco for a little over one year. Michael brings to Coastal Pipco years of experience in the Spray & Fertilizer Equipment design and installation business and has represented a broad range of Spray & Fertilizer Equipment product lines. Michael may be contacted at the following:
Office: (805) 485-0455 Ext. 313
Cellular: (805) 207-1478
E-mail: michael@coastalpipco.com